WINE TOUR AND WINE TASTING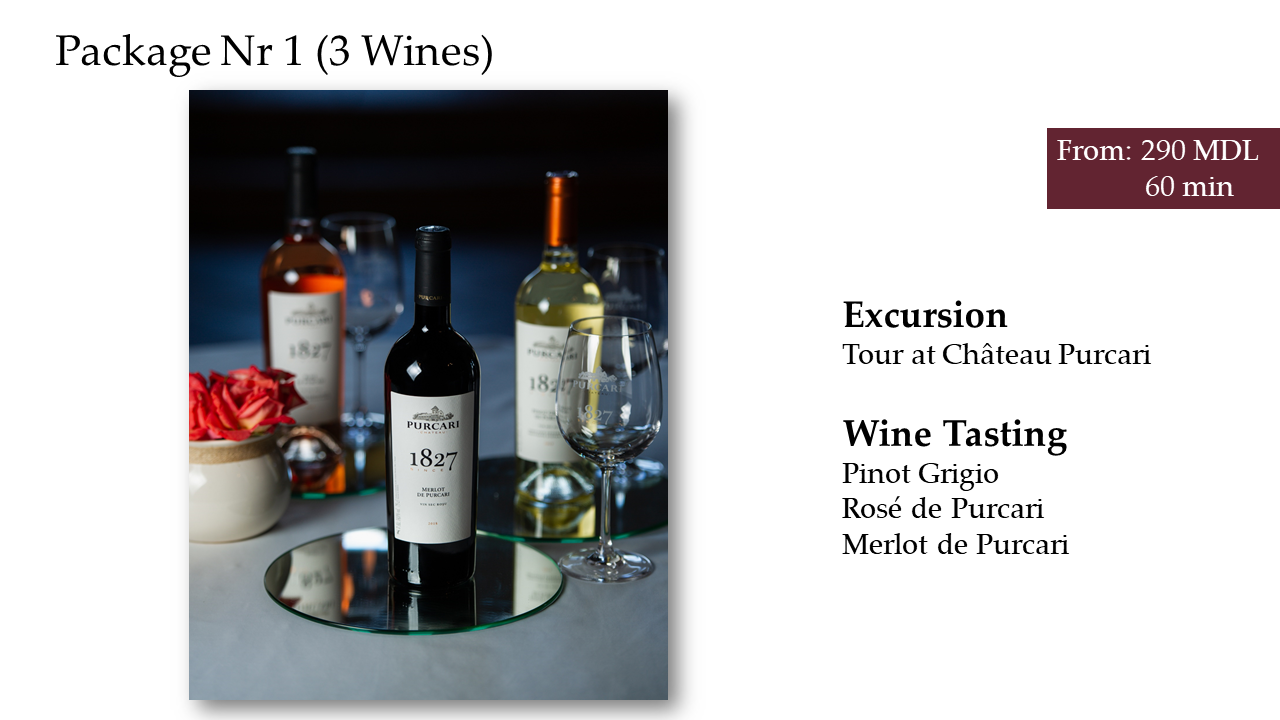 ---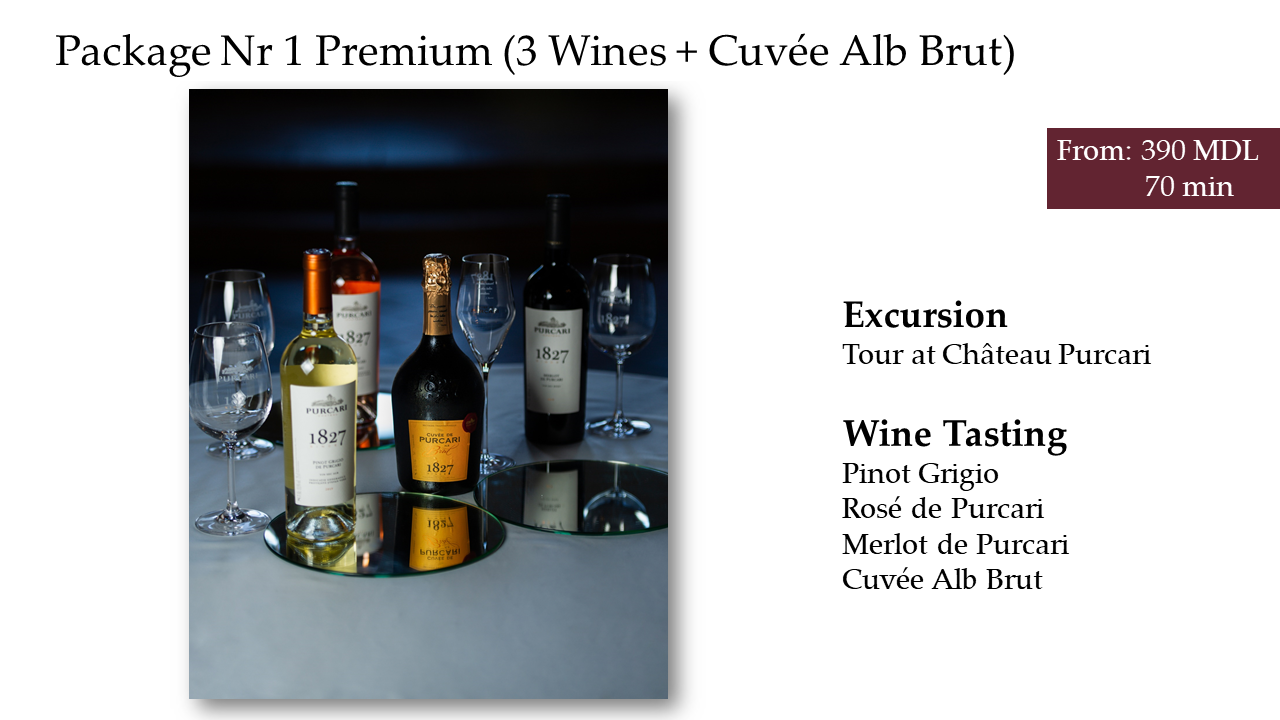 ---
---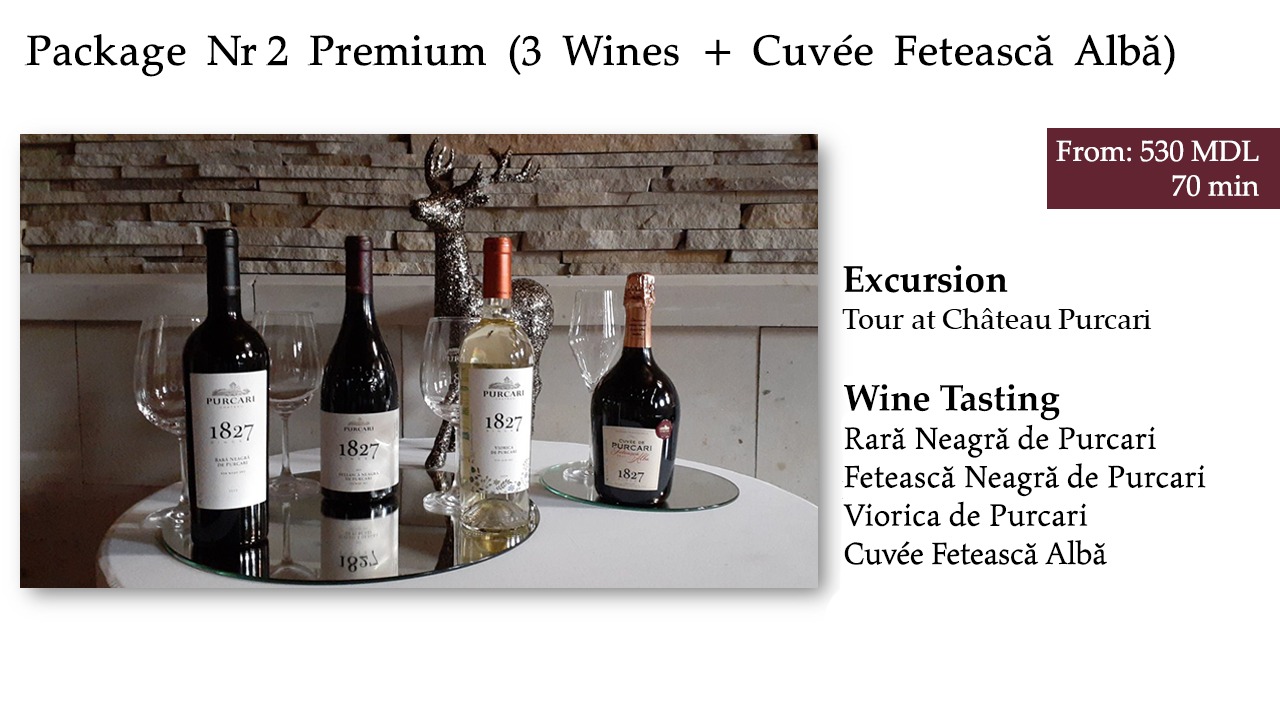 ---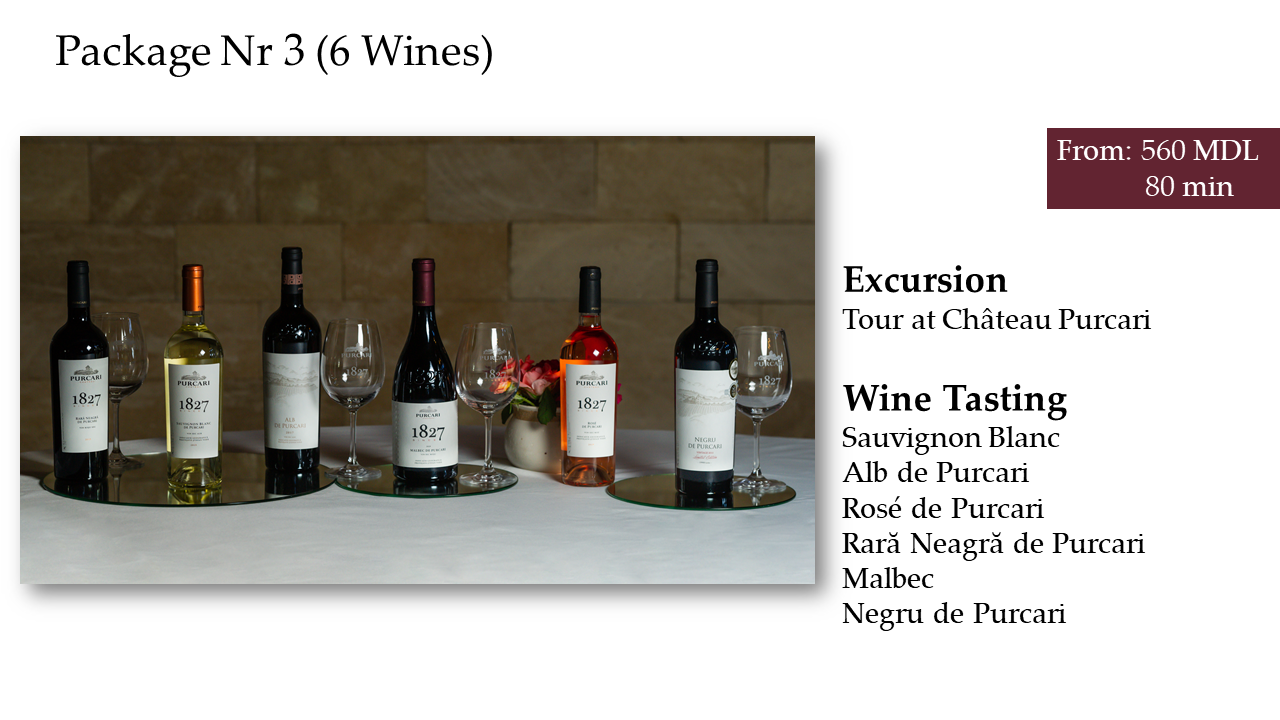 ---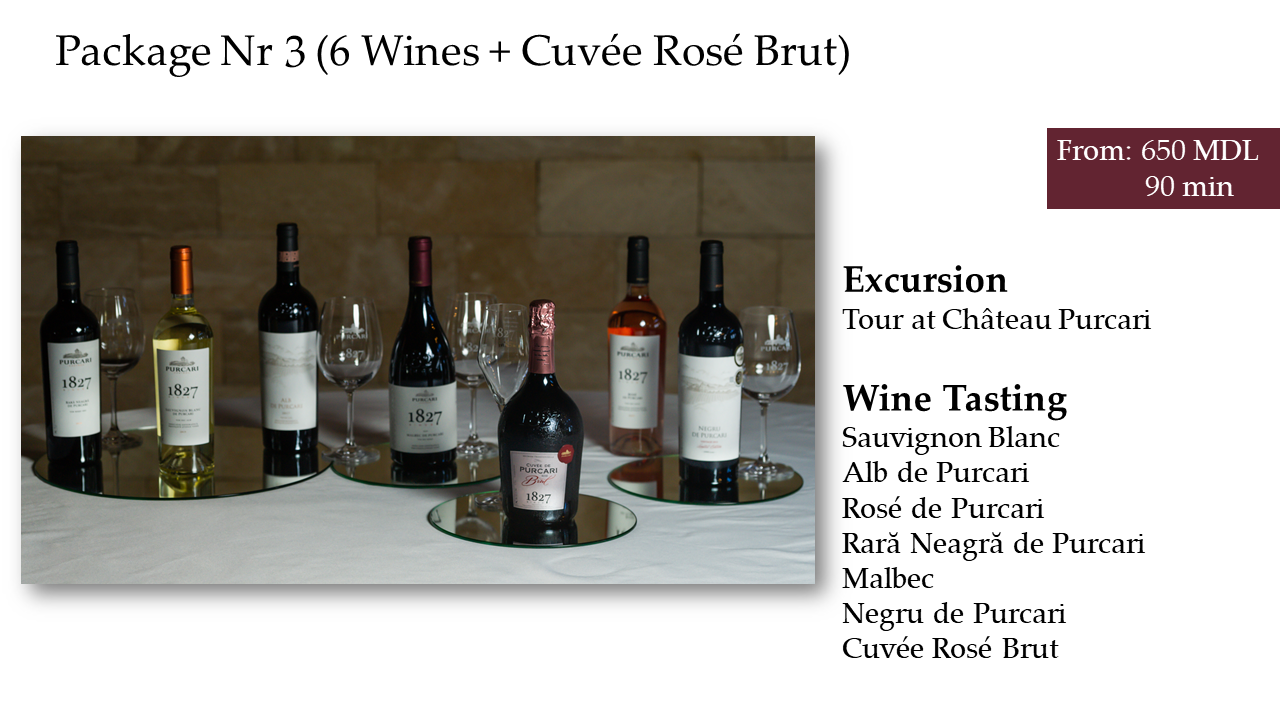 ---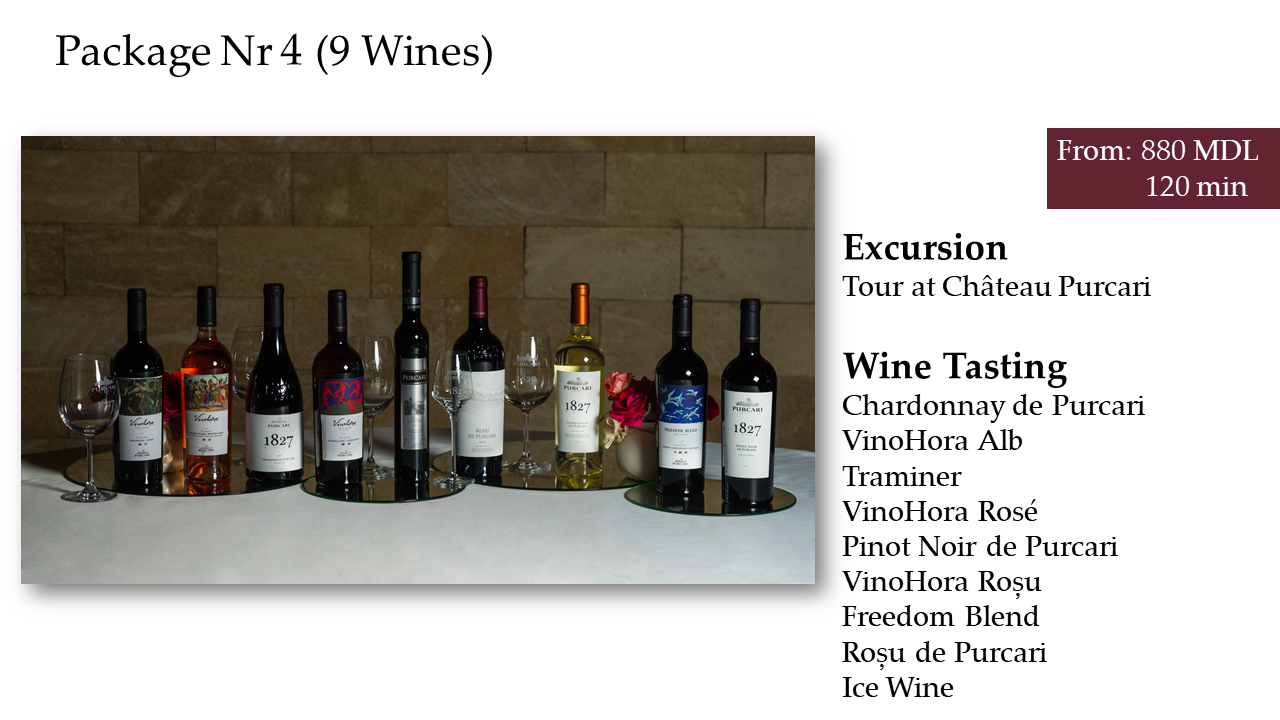 ---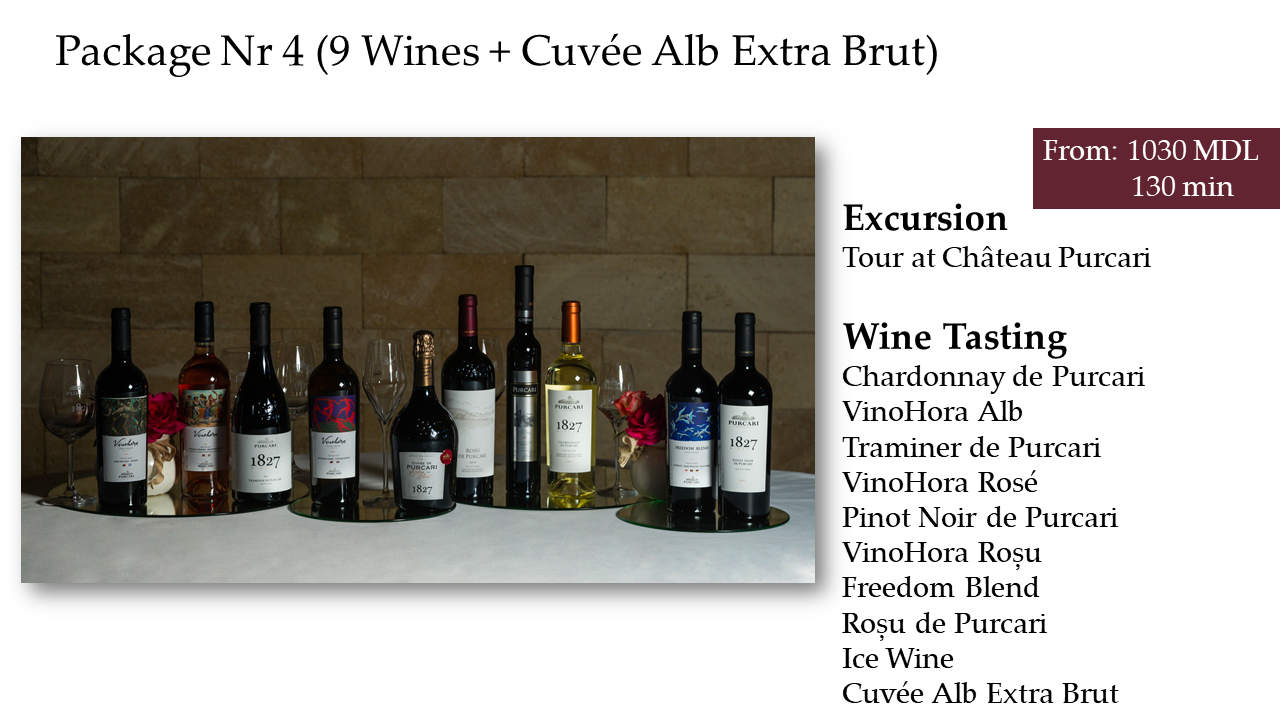 ---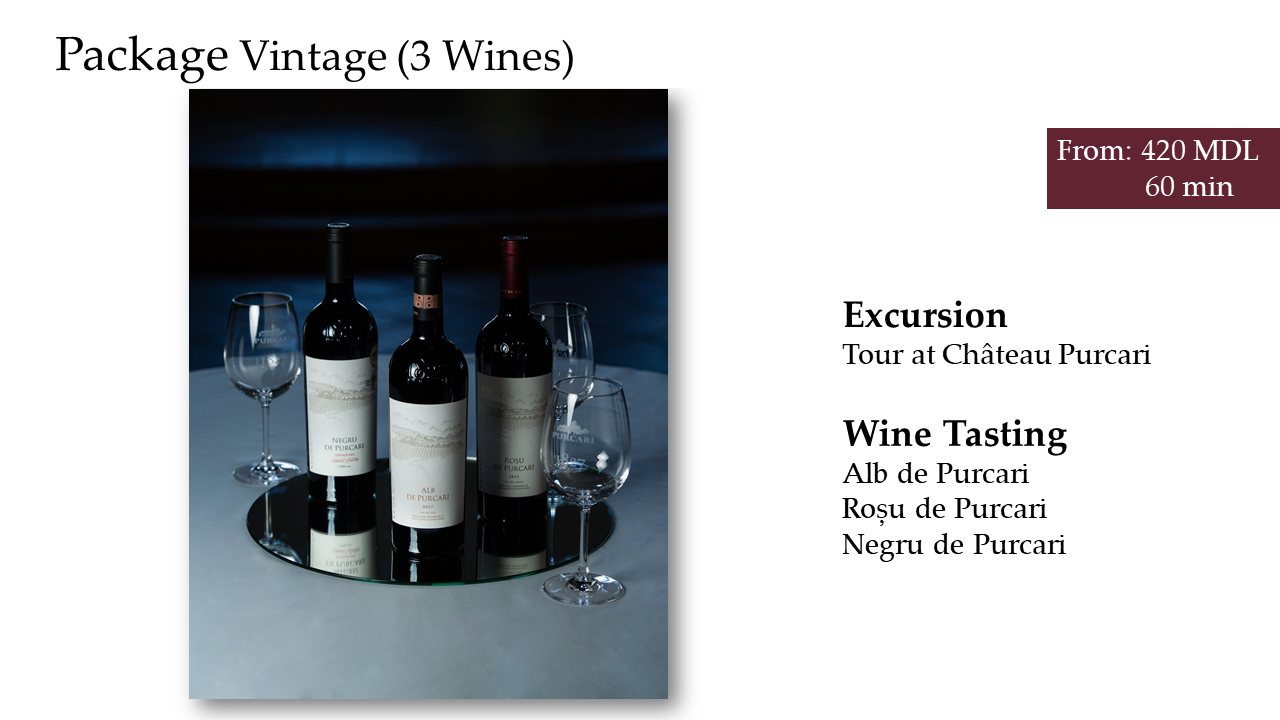 ---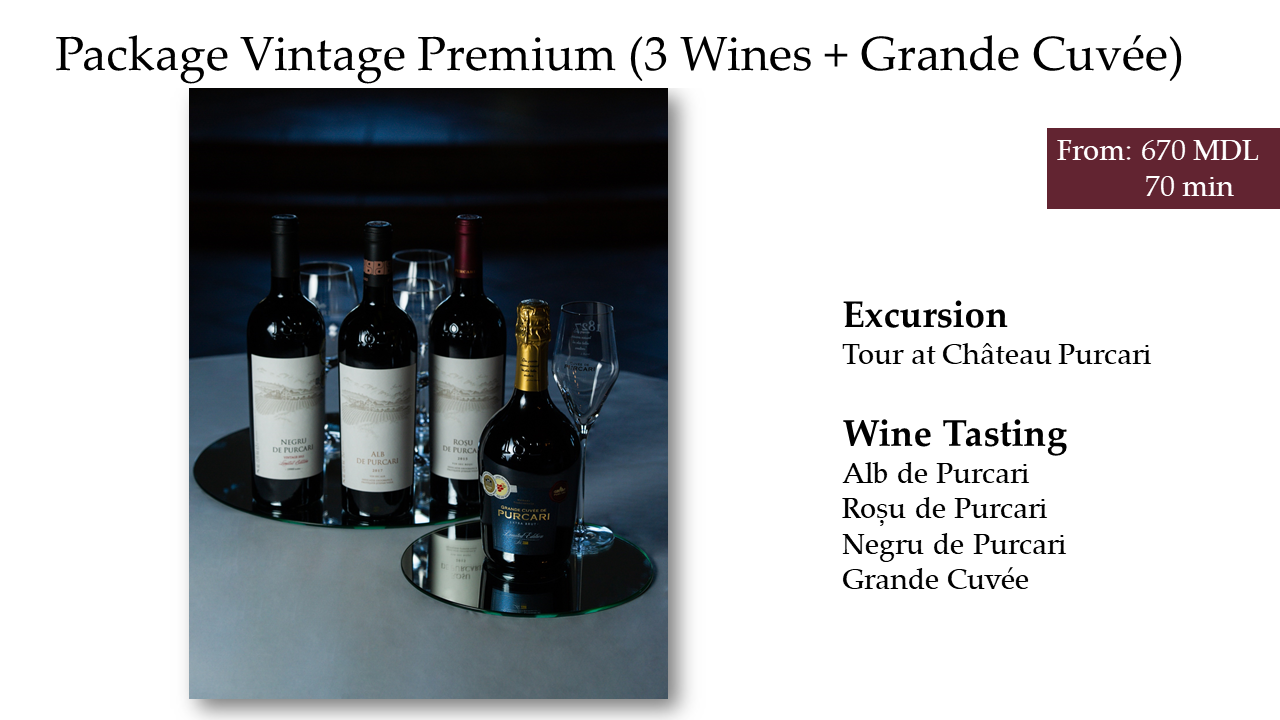 EXCURSION AND TASTING
EXCURSION - tour of the "Purcari" Winery, which includes:
Industrial part of the factory – grape processing department, department for storage of the wine, the bottling line. 
Historical part of the factory – visit to cellars, where wines are maturated in oak tanks and bottles; survey of the wine collection "Purcari", survey the tourist complex; the tasting halls, hotel, specialized shop. 
Excursion time: 40 minutes.
Individual or group excursions can be organized from 09:00 daily.
WINE TASTING - takes place in one of the 2 tasting halls of the Tourist Complex "Purcari" where are given samples of Premium quality wine, according to the chosen pack. As well are offered: crackers and still water.
GIFT SOUVENIR includes:
3 bottles* 0,375 L : Chardonnay;  Rosé de Purcari; Cabernet Sauvignon;
Booklet "Purcari Winery".
Price - 180 MDL
  On the territory of the Tourist Complex there is an exhibition shop where you can buy top – class souvenirs, "Purcari" wines and other pertinent products.
   We accept cash payment or VISA and MasterCard
BOOKING:
Mob: (+373) 60 121 221 , (+373) 69 270 626 , (+373) 60 909 005 
e-mail: turism@purcari.wine