Dec 09, 2014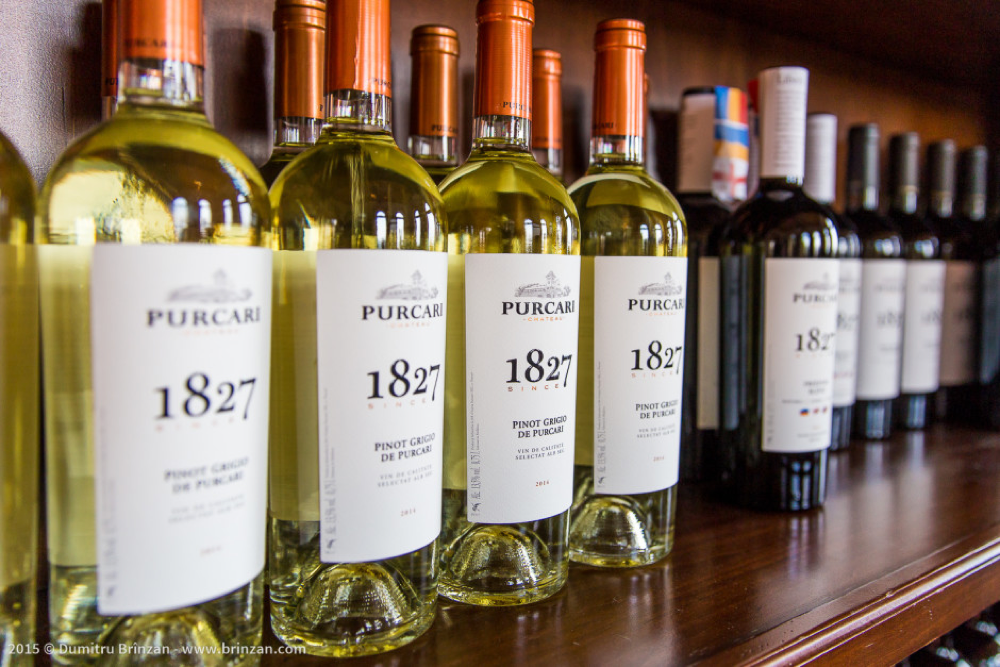 In the period 4 to 7th of December, Purcari participated at the International Fair of Wine "GoodWine 2014", organized at Romexpo, Bucharest. The event gathered producers and distributors of wines from several countries, such as Romania, Moldova, Chile, Bulgaria, Italy etc.
During the 3 days of the fair, Purcari presented its white wines and rosé wines. The Negru and Alb de Purcari, Rara Neagră, Rosé de Purcari, Pinot Grigio were among the most popular wines at the fair.
Visitors were impressed by the story and the taste of the new wine Freedom Blend. "Purcari team is very brave. The wine has a bold message, but very beautiful. I look forward to find it in stores in Bucharest", confessed Bogdan, a fair visitor.
"Purcari makes the best wines in the Romanian space. They never disappoint. Cabernet Sauvignon is special", said Alin, sommelier, GoodWine visitor.

Some were curious to taste first Rara Neagră, a wine apparently unknown to them. The mystery disappeared quickly after the Purcari representatives explained that Rara Neagră is actually the "sister" of the variety Băbească Neagră, found over the river Prut.
The event was honoured by wine experts like Sergiu Nedelea, Ovidiu Bordea, Dan Micuda, Mona and Dan Arsulescu, Mihai Vasile, Cătălin Păduraru. Păduraru, Romania Wine Ambassador, International Wine Contest Bucharest CEO and a great connoisseur of Purcari wines, held several workshops, including one for Freedom Blend wine from Purcari.
Dan Micuda, author of the blog www.provin.ro wrote: "Rosé 2014 was a finding for me (...) with fresh and lively tones specific to a fresh wine after fermentation (...) It's a pity it's not summer as this is an excellent refreshing wine. Perhaps this summer the wine will show its best parts. In addition, I enjoyed Negru de Purcari. Ahhh... and Negru Vintage 2011, one of the best wines I tasted in this corner of Europe".
Beside Purcari, at GoodWine were present other wine producers from Moldova, who attended the common stand given by the Wine of Moldova.
Goodwin International Wine Fair was at its twelfth edition and is held annually in Bucharest.