The Wine Days were very special for Purcari, this year. This is because our winery launched, for the first time in 190 years, a super premium sparkling wine line - "Cuvée de Purcari".The new sparkling wines are a tribute brought to all the generations of winemakers that have ever worked for almost two centuries at Purcari Winery.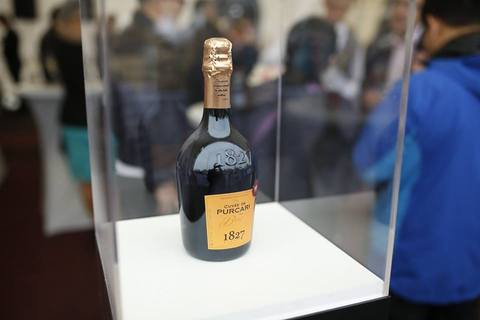 The "Cuvée de Purcari" sparkling wine is obtained through the classic method of fermentation. The long term maturation in bottles offers a soft and a very persistent pearling to this exceptional sparkling wine. The "Cuvée de Purcari" line includes 3 sparkling wines - "Cuvée de Purcari White Brut", "Cuvée de Purcari Rosé Brut" and "Cuvée de Purcari White Extra Brut".
The Launching Event took place in the middle of the wine festival, on October, 7, 8. The event itself, at the stand of Purcari, was a fusion of sparkling wine tasting with molecular cuisine masterclasses. There's no better gastronomic recommendation of food pairing for our sparkling wines, than the molecular cuisine. Through its delicate taste, fine flavor and sophistication, the molecular cuisine puts the accent on the finesse of our "Cuvée de Purcari" sparkling wines.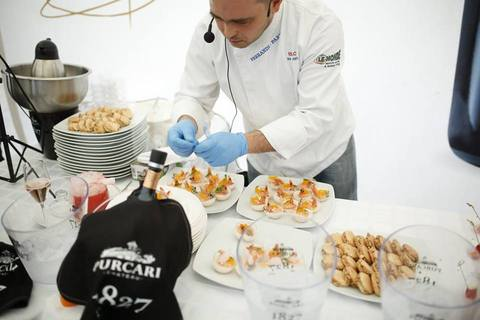 These are not all the experiences that Purcari Winery offered to its guests at the stand placed in the middle of the Wine Festival. The visitors had the opportunity to experience a virtual reality by visiting Château Purcari through virtual glasses, so they could be in two places in the same time, living the opulence of the moment.