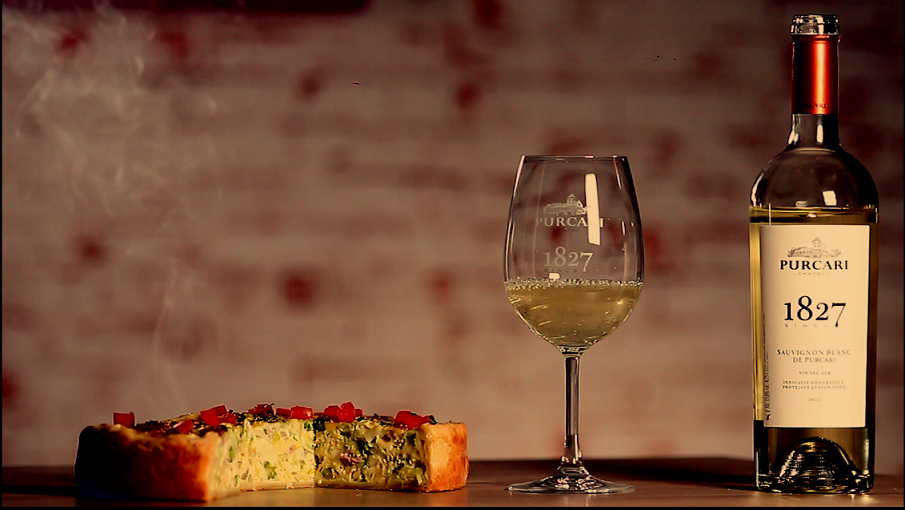 INGREDIENTS
250g of puff pastry
1/3 medium pumpkin
1 red onion
2 carrots
1 sweet pepper
1/2 Chinese cabbage
70g cooked ham (prosciutto cotto)
50 gr butter
Salt, pepper, nutmeg
2-3 tablespoons of sour cream
2 eggs
50 gr parmesan cheese
Oil
Flour
PREPARATION
Chop the pumpkin and carrots. Slice the onions, sweet peppers, Chinese cabbage and the ham. Fry the onion, pumpkin, sweet pepper in a pan coated with heated butter for about 3 minutes each, then season. Fry with a cover on top for about 5-7 minutes. Add the Chinese cabbage and the ham. Fry for 2-3 minutes.
In a bowl, mix the sour cream, eggs, parmesan and the vegetable mixture.
Coat the baking tray with oil and sprinkle with flour. Put the dough in the tray and fill in with the mixture.
Bake the tart for about 30-40 minutes at 180°C.
Preferably served with Purcari Sauvignon Blanc.