Apr 06, 2015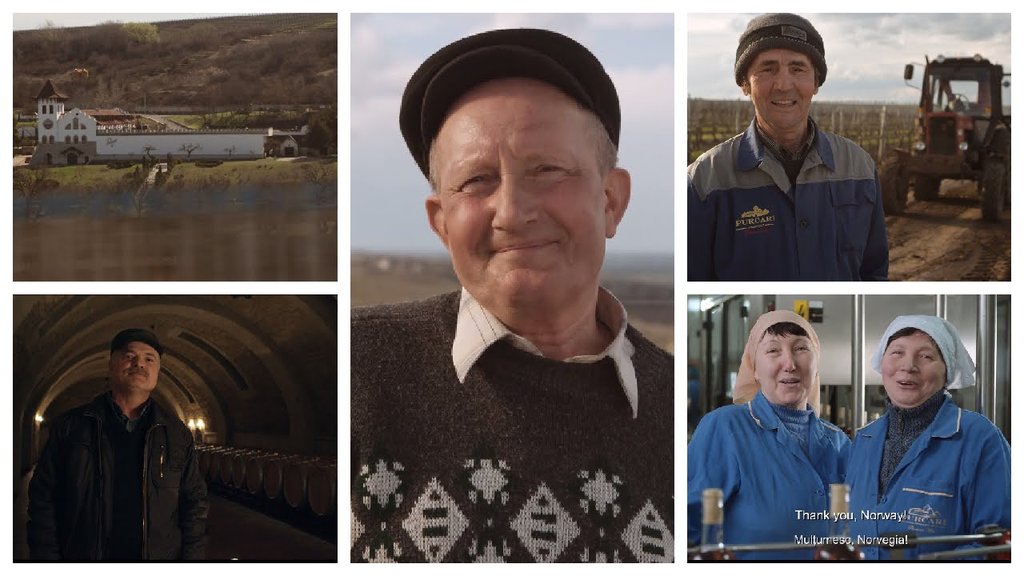 Purcari Winery made a movie thanking Norwegians for their support, in their language - Norwegian. The message comes after the successful negotiation on exporting Purcari wines in Norway.
Moldovan Winery thanks Norwegian consumers in ... Norwegian
The heroes from the video are the people who produce the Purcari wines: peasants, workers and the winery experts. None of them speak Norwegian, that's why we asked for help native Norwegians, who translated the message and helped the characters during filming. We are grateful to the ladies from The Norwegian Mission Experts of Rule of Law Advisers to Moldova (NORLAM) for assisting during the whole filming day.
With a number of 500 million $ annually, Norway is the 14th largest importer of wine worldwide, despite a population of only 5 million people. Since September 2014, Purcari and Bostavan wines were accepted into the rigid monopoly of alcoholic products in Norway, after more than four years of negotiations. Thereby, our wines are the only Moldovan wines on Norwegian market.
Vinmonopolet, a state network with 295 stores, is one of the biggest importers of wine in the world, with exclusive right to sell alcohol with a percentage higher than 4.75%. The monopoly was introduced in 1922 and aims to limit the consumption of alcohol among Norwegian citizens, but also to avoid alcohol industry development. The policy imposes high taxes on alcohol, and sets strict rules for selling.
In the Vinmonopolet network can be found 6 Purcari wines: Negru de Purcari, Cabernet Sauvignon, Merlot, Pinot Grigio, Pinot Noir and Sauvignon Blanc. The best selling wine is Cabernet Sauvignon de Purcari. The most expensive wine is Negru de Purcari with a price of 119 NOK or 13 €.