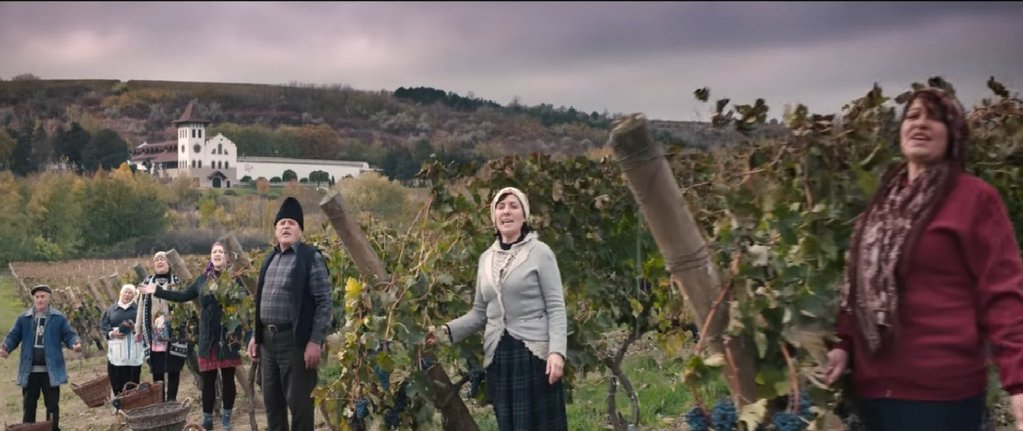 Ian 17, 2017
Purcari became the most awarded winery in Central and Eastern Europe at the Decanter World Wine Awards 2015 and 2016, this being the result of work, perseverance and professionalism of the entire team and the villagers Purcari.
To celebrate the victory and thanking people of the village Purcari - true champions of this achievement, the winery launched a new spot "We are the champions". The commercial was made by Viorel Mardare, stage director, Sergiu Prodan, the producer and the villagers from Purcari as soloists.
"I respect our entire team from offices in Chisinau and Bucharest, but the real heroes, the real champions of Purcari are winery workers, those people who go to work every day - regardless of season, of cold, rain, wind. I thank and bow before them. This spot is about and for them, "comments Victor Bostan, CEO Purcari.
Last year, Purcari won over 60 medals in the most prestigious competitions in the world of wine: Decanter World Wine Awards, Challenge International du Vin, International Wine & Spirit Competition, Concours Mondial de Bruxelles, Decanter Asia Wine Awards and others. Also this year, Purcari Ice Wine was honored to receive two of the highest awards at the two most prestigious international competitions: Grand Prix at Challenge International du Vin Medal and Platinum Medal (95 points) at the Decanter Asia.
These victories have propelled Purcari among the most respected wineries in the world. Thus, Purcari was placed inside Cite du Vin, a unique project in Bordeaux, which is a veritable museum of winemaking achievements. Negru de Purcari can be admired on museum shelves, which covers an area of 13,000 square meters, and was being selected by Andreas Larsson, named best sommelier in the world in 2007 for Latitude 20 restaurant menu.