May 8, 2017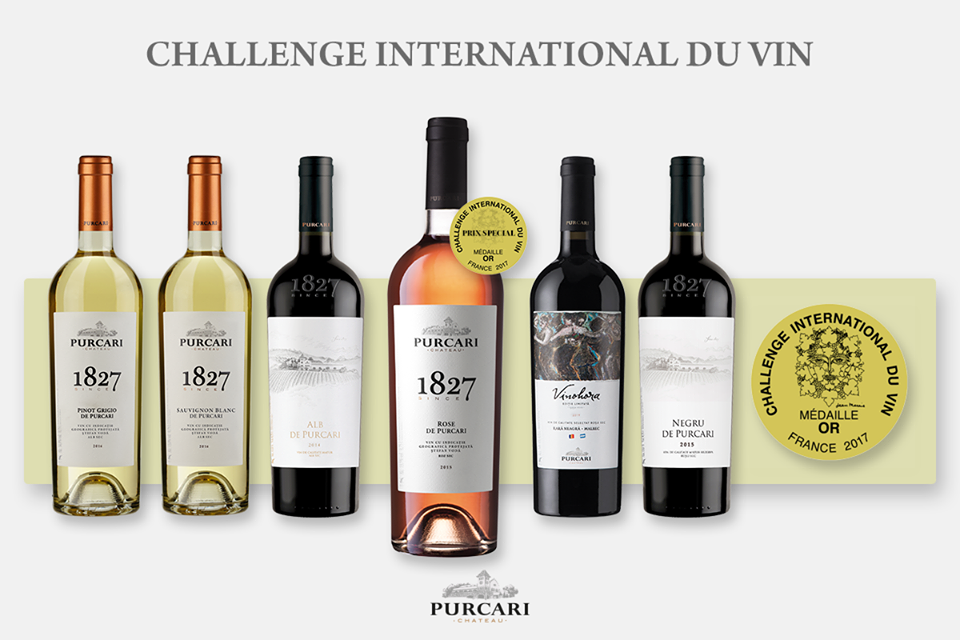 Purcari Winery was awarded with GOLD Medals and with The SPECIAL PRIX at the 41st edition of Challenge International du Vin, one of the most prestigious wine contests in the whole world.
If the last year, Purcari Winery won The Special Prix on the strength of Ice Wine de Purcari 2014, this year we are proud to announce that The Special Prix went to our Rose de Purcari 2016.
Even more, this distinction is offered only to 12 of the best wines from the whole world, in the Special Prix category.
The Gold Medals winners of the Challenge International du Vin contest are Negru de Purcari 2013, Vinohora Rară Neagră & Malbec 2015, Alb de Purcari 2014, Pinot Grigio de Purcari 2016 and Sauvignon Blanc 2016.
Thanks to the fine and finished taste of the wines, Purcari managed to obtain 8 awards from the 11 offered to Republic of Moldova and to compete with other 5000 wines, internationaly.
To meet the strict quality standards, the participating wines are tasted and rigorously analyzed by a team formed by aproximately 700 international experts. The commpetition, held between 21-22 April 2017 in Bourg (Bordeaux- France), has reunited 37 wine producers and wine consuming countries around the world.
Click the link to see the nominations: http://www.challengeduvin.com
As a reminder, the foreign experts that came in Moldova for the Wine Vernissage admitted, after the blind wine tasting, that the best rose wine made in Moldova is Rose de Purcari. Nathalie Pouzalgues – oenologist at Wine Research and Experimentation Center of Rose Wine in France, Robert Joseph - wine expert and world renowned wine commentator in the UK, Brigitte Leloup – Maitre Sommelier, Vice President of the European Sommelier Association and other special guests of world importance were the ones that appreciated the taste, the flavor and the sophistication of the exceptional Rose wine of #Purcari.