June 27, 2016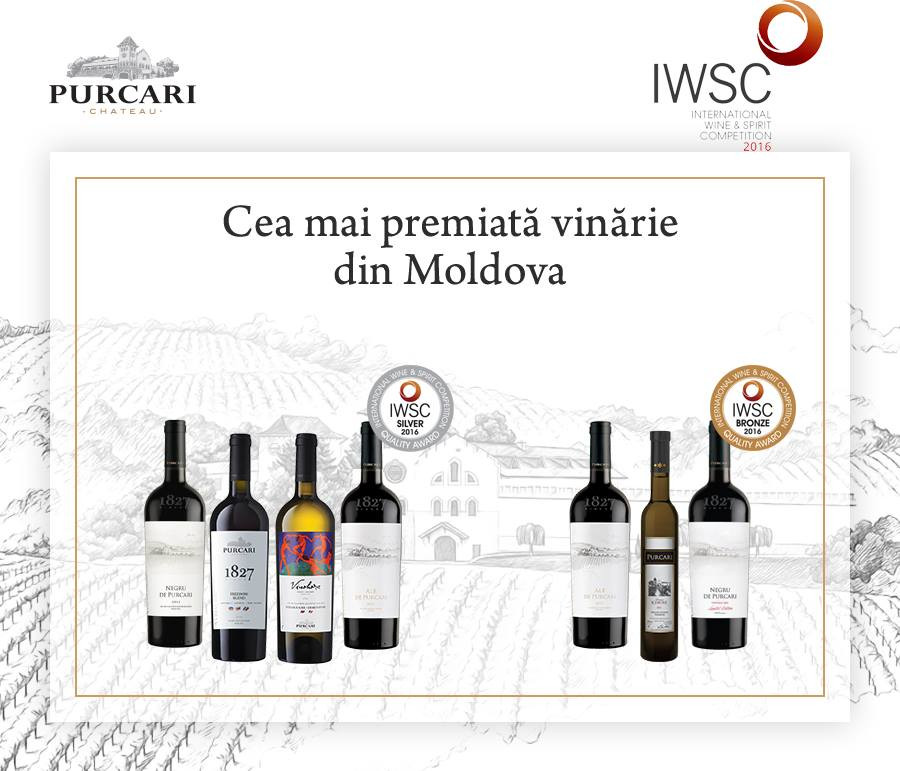 Purcari became again the most awarded winery in another wine competition. Our wines have conquered the jury at the International Wine & Spirit Competition, one of the largest wine competitions in the world, held in the UK. Purcari received 7 silver and bronze medals.
Thus, Alb de Purcari 2014, Negru de Purcari 2012, Freedom Blend 2014 and Vinohora Fetească Albă & Chardonnay 2014 won silver medals, while Alb de Purcari 2013, Negru de Purcari Vintage 2013 and Ice Wine 2014 were awarded with bronze.
International Wine & Spirit Competition is at the 47th edition. Entries into the Competition are received from nearly 90 countries worldwide, and around 400 judges are tasting the wines. The Competition runs a structured and rigorous two-stage judging process, first using the 'double blind' judging method meaning samples are tasted in pre-poured numbered glasses so that judges never see a bottle, and the second a chemical analysis.
In 2015, at the IWSC, Purcari won five bronze medals. Details can be found here: https://iwsc.net/result/search
In 2016, Purcari received 10 medals at the prestigious Decanter World Wine Awards competition, 10 medals at the International Wine Contest Bucharest, three medals at the Challenge International du Vin and a medal at the Concours Mondial de Bruxelles.