Oct 10, 2016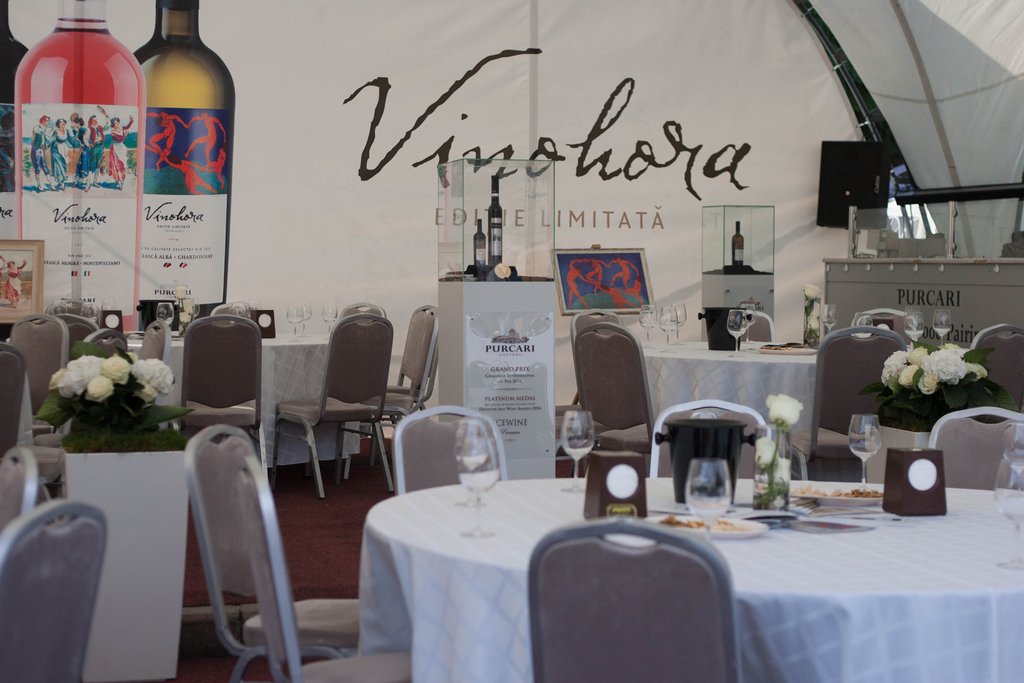 On 1-2th of October, Moldova celebrates the National Wine Day. In 2016, Purcari presented the worldwide success of Ice Wine, masterclasses with LoChef Gourmet Studio and the relaunch of Freedom Blend.
During the two days of celebration, our guests had the opportunity to savor the bouquet of the new Freedom Blend, but also other wine like: Vinohora Feteasa Albă & Chardonnay, Vinohora Feteasca Neagră & Montepulciano, Vinohora Rară Neagră & Malbec and our precious Ice Wine which, this year, won two awards - Grand Prix at Challenge International du Vin and platinum medal at Decanter Asia Wine Awards, classified with 95 points and being appointed best dessert wine in Central and Eastern Europe.
Visitors could discover the culinary art together with LoChef Gourmet Studio and Marian Danu, one of the best chefs in Moldova that organized free masterclasses of preparing food, assorted to fine wines from Purcari.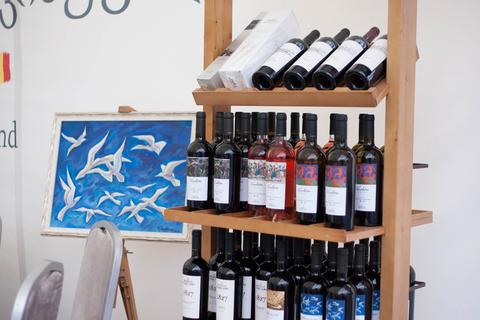 Two years have passed since the launch of Freedom Blend - a true manifesto of freedom. Beyond the complex bouquet of flavors that conquered the tastes of the world, Freedom Blend is primarily the expression of the free spirit. It is time for Freedom Blend time to tackle a new visual identity representing by a picture the universal symbol of freedom, a man's primordial aspiration. Thus, seven painters were encouraged to describe the notion of Freedom Blend in a symbolic image printed on canvas. Competition was won by Cristina Danu, the artist who painted pigeons, birds symbolizing peace, freedom and love.
A courageous blend, full of character, made out from three indigenous grape varieties: Rara Neagra (Moldova), Bastardo (Ukraine) and Saperavi (Georgia). Three countries, three grape varieties and one unmistakable taste. It is a limited edition to celebrate the courage and free spirit, values that define Purcari Winery since 1827.
Find details here: http://freedomblend.purcari.md/
In 2015-2016, the liberty wine received seven awards at the most important wine competitions. Freedom Blend obtained bronze, silver or gold medals at Decanter World Wine Awards, International Wine & Spirit Competition and International Wine Contest Bucharest. In 2015, Freedom Blend joined the international rating of the American magazine "Wine Enthusiast", gaining 91 points.
In this two days, were organized tours and free tastings at Château Purcari, attended by over 1,000 guests.
In 2016, Purcari received more than 60 medals in international competitions, obtaining 13 gold medals, a Grand Prix and a platinum medal.