Golden Results For Château Purcari at Decanter World Wine Awards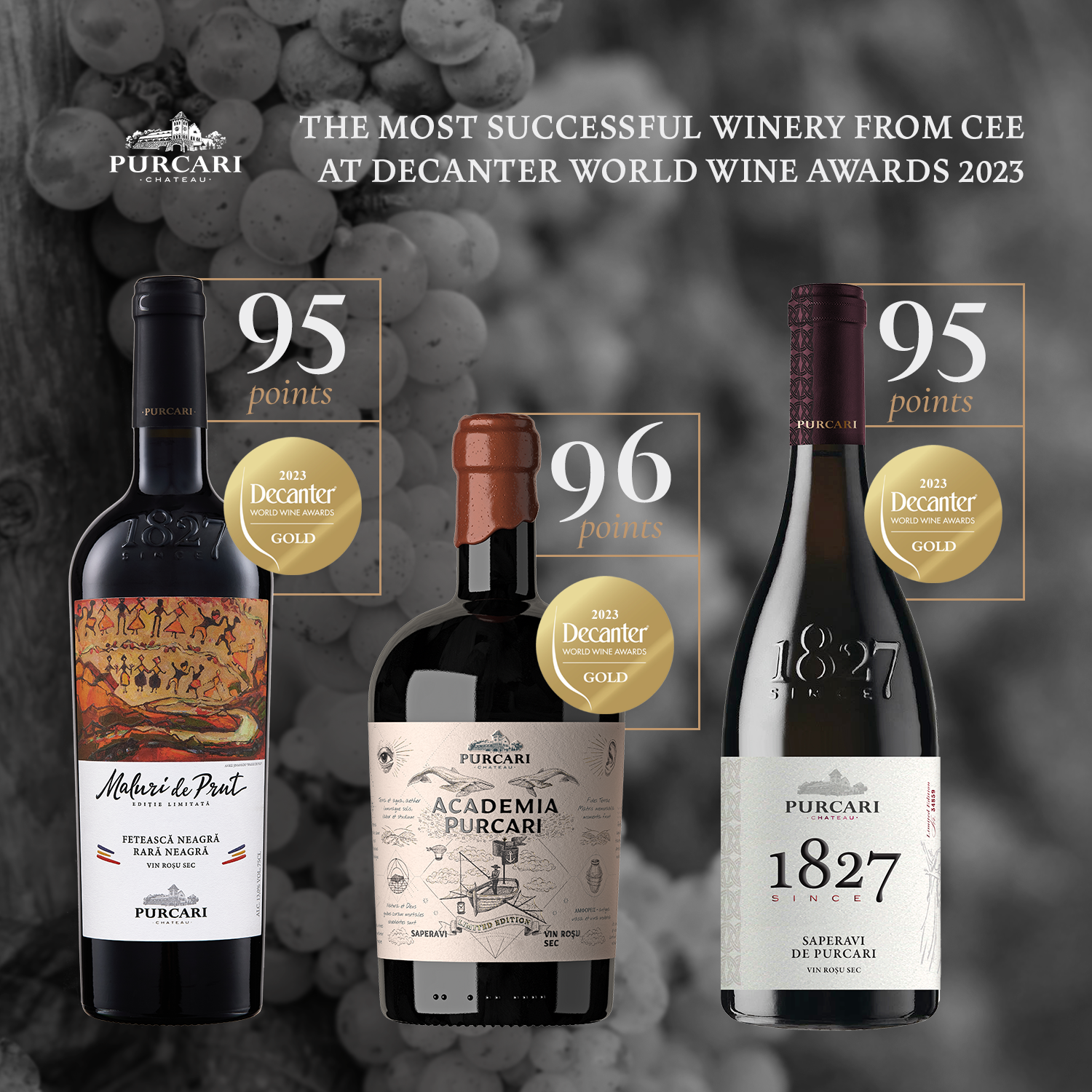 Château Purcari was the most successful winery from Central and Eastern Europe at Decanter World Wine Awards 2023, picking up three gold medals for its Saperavi Academia 2020, Saperavi Limited Edition 2021 and its Maluri de Prut 2021, a blend of two local grapes Feteasca Neagra and Rara Neagra that celebrates reopening of bridge crossing between Romania and Moldova. The winery also won a further 8 silver medals which all built on its story of showcasing the amazing quality and consistency that Moldova can deliver.
Since the 2000s, when the almost 200 years old winery was privatised, it has become a beacon for wine excellence. Founder and CEO Victor Bostan is a trained winemaker and he understood from the beginning that vineyards were key to being able to deliver quality consistently. Château Purcari has its own 300 ha of vines close to the winery, on a hillside just a short distance from the Dniester River and the border with Ukraine, and close to the moderating influence of the Black Sea.
"I am pleased that Château Purcari has been repeatedly highly appreciated at Decanter. It is a credit to the whole team and our country. Any title maintained means a confirmation of the exceptional quality of Château Purcari wines. Last year we made a sincere promise to wine lovers, which we have respected - Château Purcari continues its ascent, providing the world with its exceptional wines. This fact is confirmed by the significant number of medals obtained and the appreciation of those who love our wines," Victor Bostan, General Director of Château Purcari stated.
Saperavi was the golden superstar grape this year and is starting to show amazing results in Moldova. It spread here in Soviet times and has always been a key ingredient in the winery's flagship Negru de Purcari red blend (this year winning 92 points for its very youthful 2019), and recently in its iconic silver-winning Freedom Blend. But recently, producers have also found that it can more than hold its own in Moldova as a single varietal, producing deliciously juicy, supple and fresh wines here.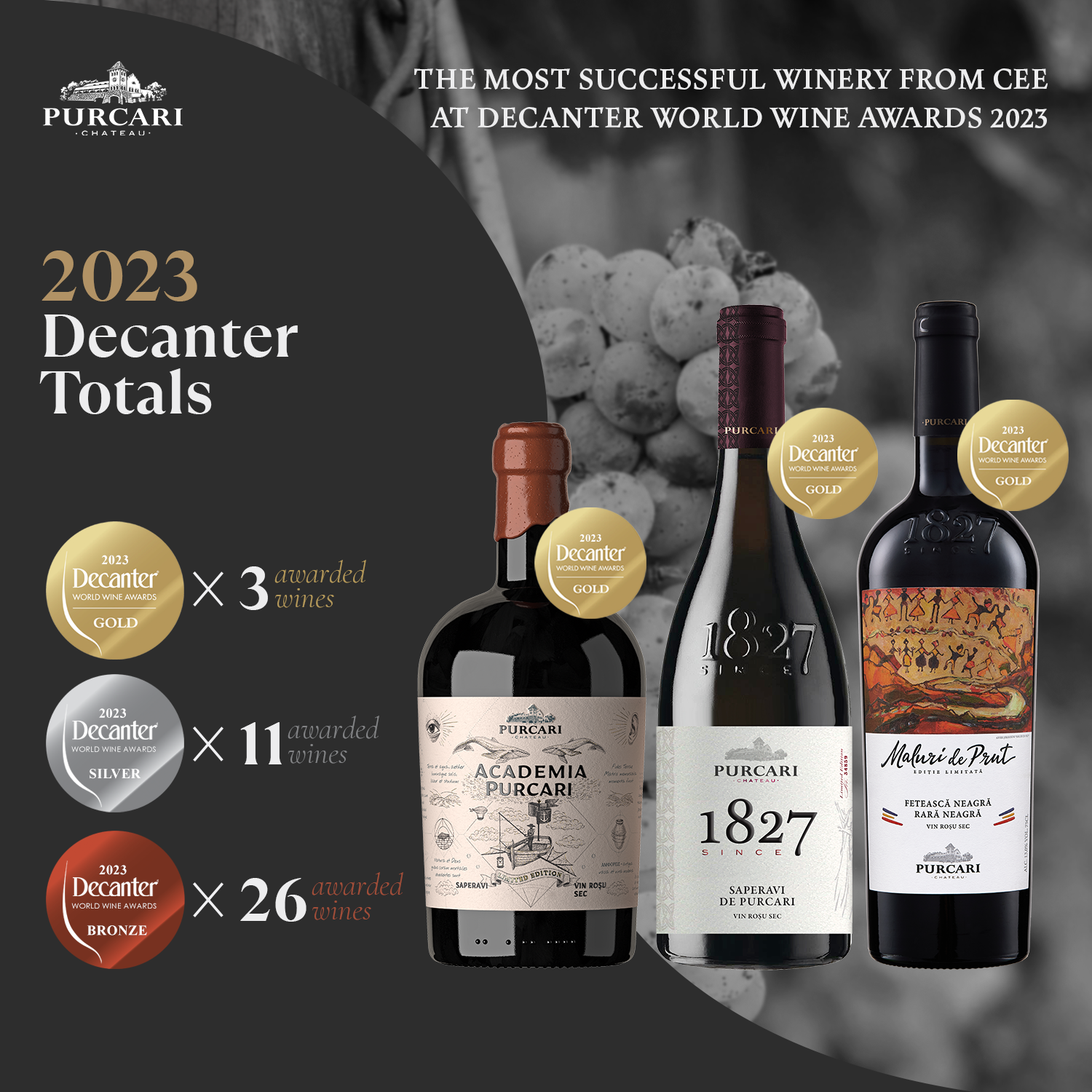 In addition to highlighting the quality of Saperavi and local grapes like Feteasca Neagra and Rara Neagra, silver medals also came Purcari's direction for very good versions of international grapes including Chardonnay 1827, a very pretty Muscat Ottonel Ice Wine, Native Pinot Noir, 1827 Cabernet Sauvignon and three of the winery's refined elegant sparkling wines. This shows real strength in depth for the winery and builds on its track record of strong performances in Decanter World Wine Awards in past years.
Of course, there is no danger of Château Purcari resting here. The next project is all about environmental responsibility with solar panels, lighter bottles, and sustainable viticulture with part of the vineyards already in conversion to organics – the silver-winning Native Pinot Noir is part of this project.  Noroc to Château Purcari and Moldova!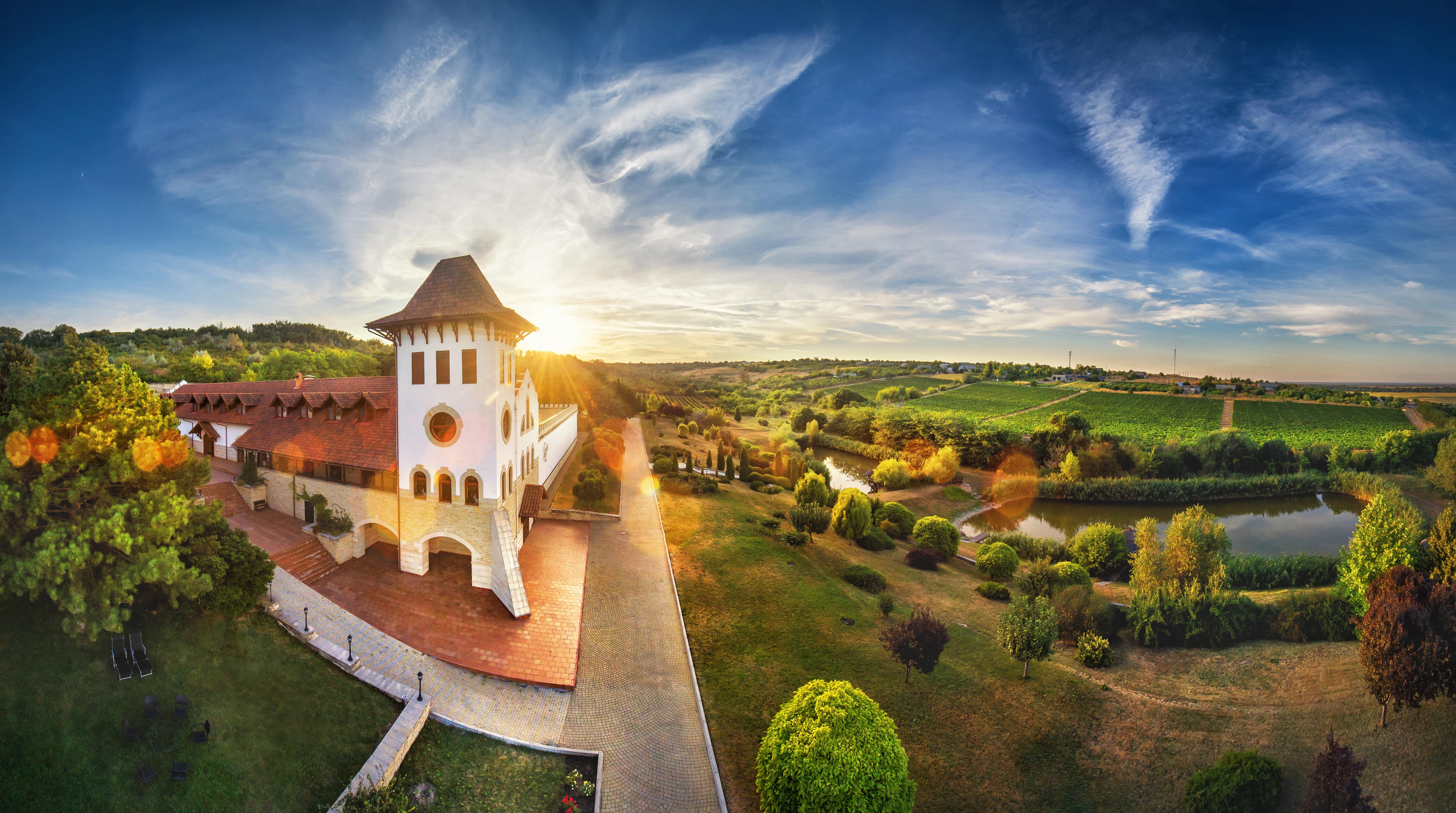 About Purcari Wineries PLC
Purcari Wineries Public Company Limited (with its brands: Purcari, Crama Ceptura, Bostavan, Domeniile Cuza, Bardar and Angels' Estate) is one of the largest wine and brandy groups in the Central and Eastern European (CEE) Region. The Group manages around 1,530 hectares of vineyards and operates six production platforms in Romania, Moldova and Bulgaria. Purcari Wineries is the leader in the Premium wine segment in Romania with a 30% segment share and the largest wine exporter from Moldova, delivering to over 40 countries. Founded in 1827, Chateau Purcari is the most awarded winery of the CEE Region at Decanter London 2015-2021, as well as among the best ranked wineries on Vivino, with an average score of 4.1 out of 5.0, based on over 70,000 reviews. Since February 2018, the Group is listed on the Bucharest Stock Exchange under the ticker WINE. Purcari Wineries is led by Victor Bostan, a highly respected professional with more than 30 years of experience in the wine business and is endorsed by top institutional investors such as: Conseq, East Capital, Franklin Templeton, Fiera Capital, Horizon Capital and Norges Bank.
Connect with over 84000 of Château Purcari wine friends on Vivino: https://www.vivino.com/wineries/chateau-purcari