Ian 30, 2015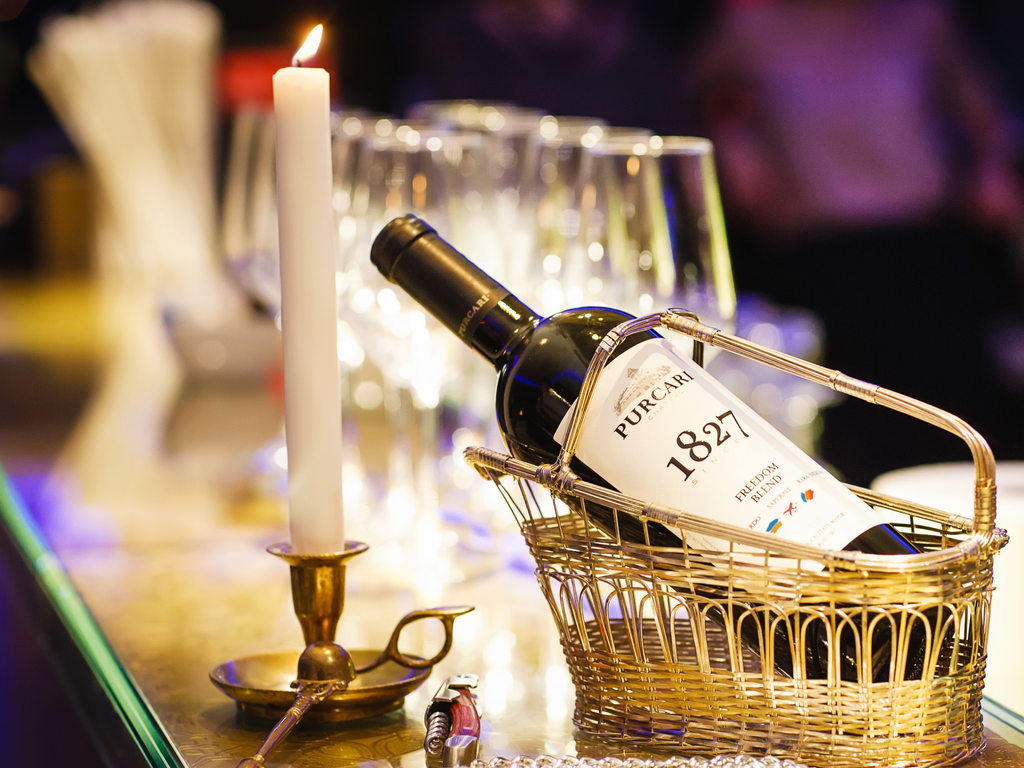 "I offered Frank-Walter Steinmeier –– the host, a unique wine – the wine of freedom. Made from grapes harvested in Moldova, Ukraine and Georgia. We served all the guests. For Freedom!", wrote Pavlo Klimkin, Foreign Minister of Ukraine, on his Twitter account.
Ukrainian chief diplomat attended Wednesday evening a meeting between Foreign Ministers of Russia, Ukraine, France and Germany, which took place in Berlin, Germany, where they discussed the settlement of the conflict in eastern Ukraine. During the official meeting, the Ukrainian diplomat Pavlo Klimkin served others with Purcari Freedom Blend wine, making a toast for freedom.
Launched on October 2014, after Moldova, Ukraine and Georgia signed the Association Agreement with the European Union, the Freedom Blend wine is a blend of three grape varieties: Rara Neagră (Moldova), Bastardo (Ukraine) and Saperavi (Georgia). The harvest year (2011) coincides with the anniversary of 20 years of independence of Ukraine, Moldova and Georgia.
Therefore, the wine celebrates the spirit of freedom and liberty, values appreciated today. Launch of Freedom Blend was appraised in the countries directly concerned (Moldova, Ukraine and Georgia) and countries such as Romania, Germany, USA.
ABOUT PURCARI WINERY
Purcari Winery, founded in 1827, is the oldest winery in Moldova. The first gold medal was awarded in 1878 at the World Exhibition in Paris when the French oenologists were deeply impressed by the rich flavor and intense color of Negru de Purcari wine, which surpassed even the wines of Bordeaux.
Over the years, the collection of Purcari wines won over 140 medals at prestigious international competitions like Decanter, Concours Mondial de Bruxelles, Challenge International du Vin, and received the legendary appreciation from the UK royal court.
Bostavan Winery is the leader of Moldovan wine, with vineyards over 650 ha. The shareholders of the group Purcari & Bostavan Wineries are the American investment fund Horizon Capital, International Finance Corporation (World Bank) and the group's founder, the winemaker Victor Bostan.