May 19, 2016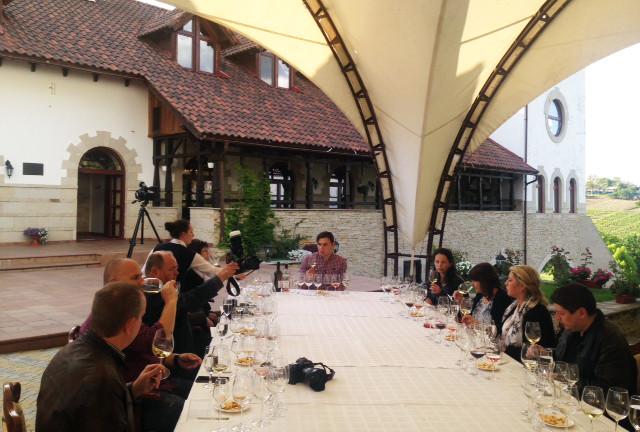 On 19 May, Château Purcari hosted a delegation from the Czech Republic. Specialized journalists, bloggers, Czech television group and professional importers of alcoholic beverages in the Czech Republic admired the wine traditions and the local culture.
During the visit, the guests enjoyed a trip to the Departments of grape processing, wine storage and the bottling. They also had the opportunity to visit the historical Purcari cellars, founded in 1827 and admire Purcari wine collection dating back to 1984.
During the wine tasting, were presented 9 exceptional wines that have impressed foreigners.
The event ended with a delicious dinner where the guests had the opportunity to taste the specialities of the house.
The delegation arrived in Moldova at the invitation of the National Vine and Wine Office, with the support of strategic partner USAID Competitiveness Project.