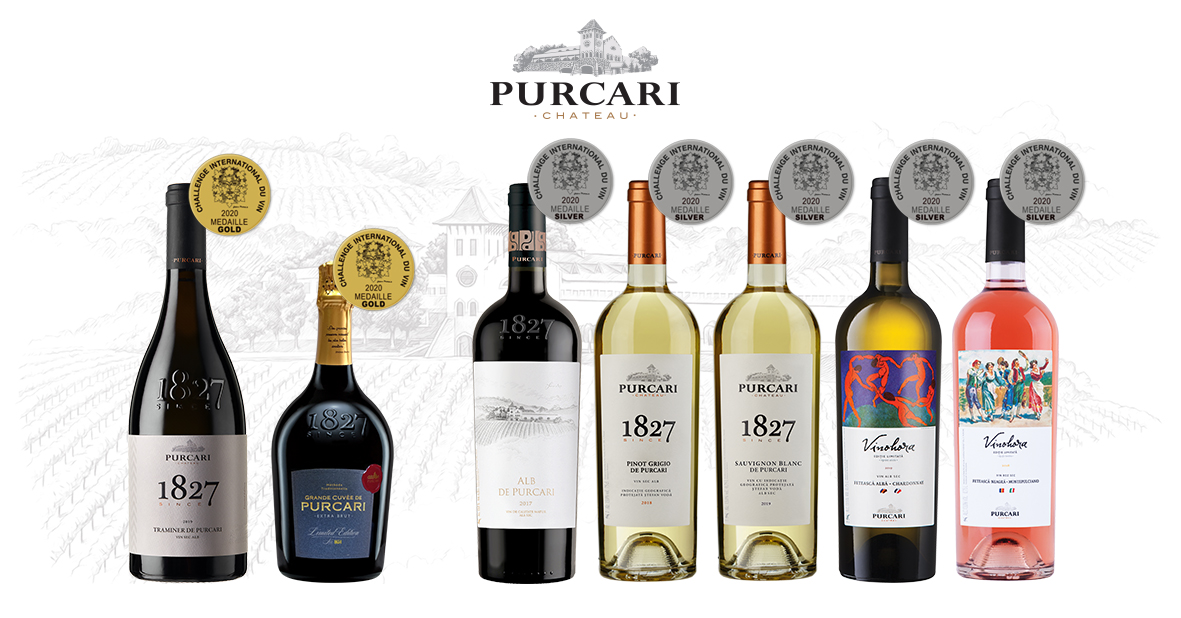 In a time when most events get canceled or postponed, the greatest competitions in the wine industry find the means to be held in full compliance with the safety measures. It is also the case of Challenge International du Vin – the longest-running major international wine competition. The premium quality of Purcari wines was highly appreciated once again, by the panel of 800 judges, Château Purcari thus becoming the most awarded winery from Moldova at the first stroke of this contest.
The Gold medal was granted to Traminer de Purcari 2019 and Grand Cuvee de Purcari Vintage 2016.
Another 5 Silver medals were awarded to:
•Alb de Purcari 2017
•Pinot Grigio de Purcari 2018
•Sauvignon Blanc de Purcari 2019
•Vinohora Fetească Albă-Chardonnay 2018
•Vinohora Fetească Neagră-Montepulciano 2018.
This year's Challenge International du Vin takes place in moments of uncertainty and the contest's organizers dealt with the challenge gracefully: they decided to hold the competition in 2 strokes. The first one was dedicated to white, rose and sparkling wines, with the results being announced on June 26th, while the second stroke will focus on red, sweet, and fortified wines and spirits, the results becoming public on July 20th.
Challenge International de Vin is held yearly, with more than 5000 wines from 38 countries being tasted and judged by 800 wine professionals and expert wine-loving consumers. The competition is held in France, Bordeaux and Château Purcari wines have been among the top winners throughout the years.