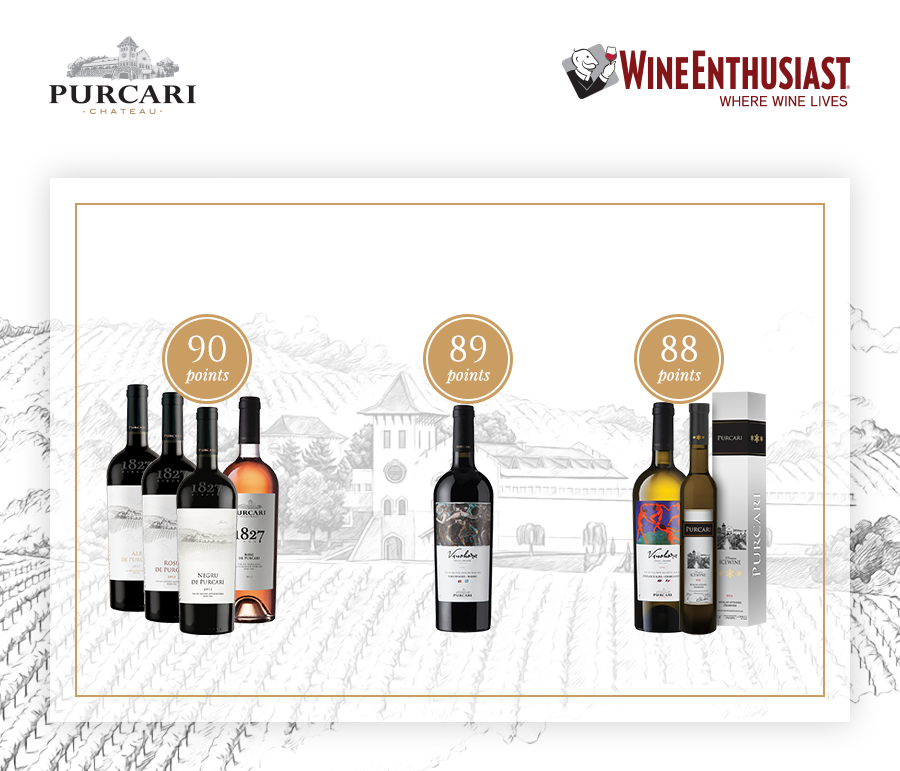 May 25, 2016
In 2016, 7 Purcari wines were included in the international rating of the magazine "Wine Enthusiast USA". The prestigious magazine brings consumers essential information about wines, with hundreds of reviews and tips, creating charts with the best products in the world.
The rated wines are: Negru de Purcari 2010, Roșu de Purcari 2012, Alb de Purcari 2013, Rose de Purcari 2015, Vinohora Rară Neagră & Malbec 2014, Vinohora Fetească Albă & Chardonnay 2014, and Ice Wine Purcari 2014.
The evaluations are made individually or in groups by editors of the magazine, and other members. A blind tasting is held in accordance with the accepted practices.
Points are classified according to the following criteria:
98-100 Classic. Wines with maximum points;
94-97 Superb. Highly exceptional wines;
90-93 Excellent. Wines of excellent quality;
87-89 Very good. Often good value; well recommended;
83-86 Good. Suitable for everyday consumption;
80-82 Acceptable. Can be employed in casual, less-critical circumstances;
Below 80 points - Unacceptable, not reviewed.
In the previous edition, "Wine Enthusiast Magazine 2015", five Purcari wines were evaluated with a score between 89 and 91 points.